Jan. 22, 2022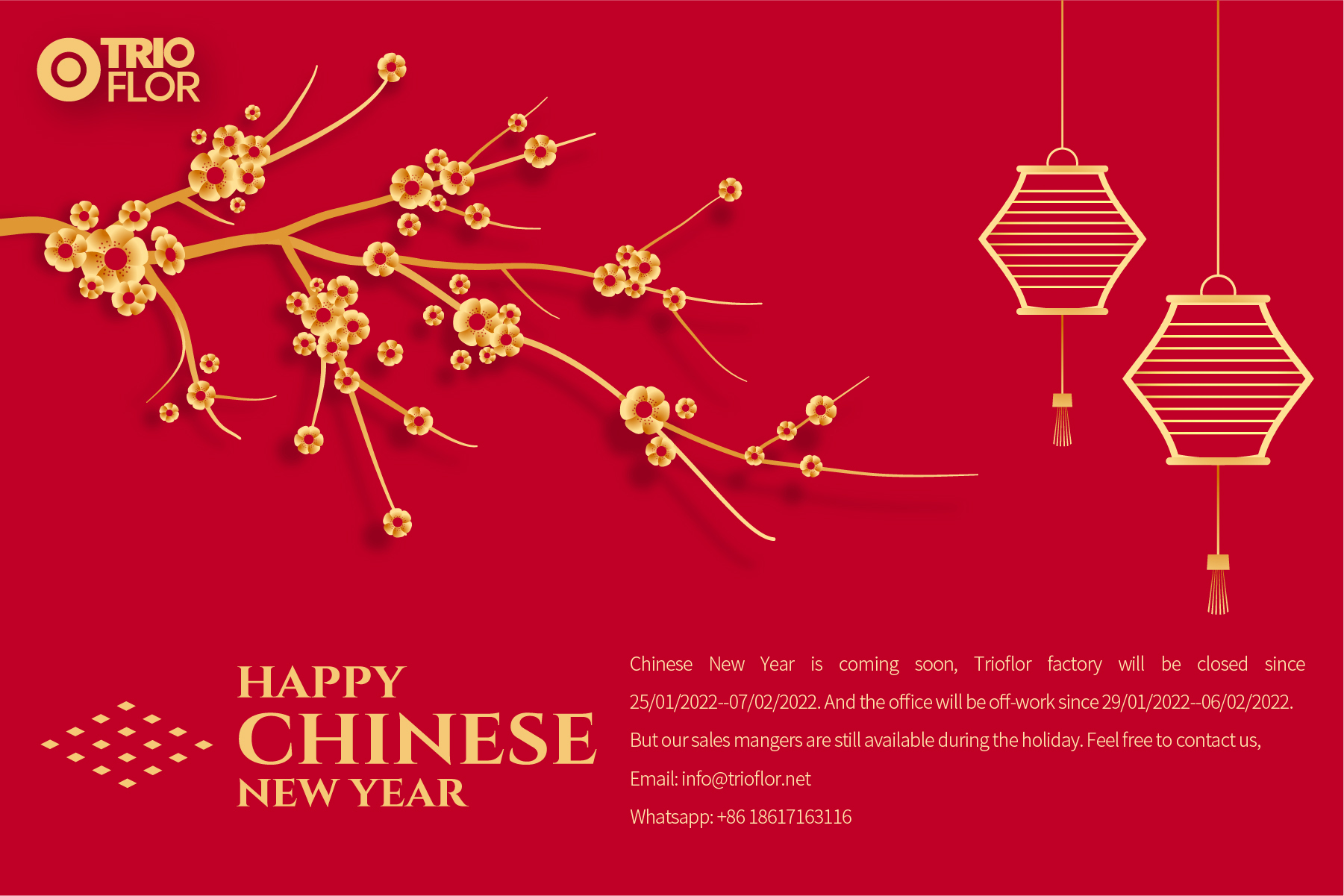 Traditions of Chinese New Year
During the Chinese New Year holiday, offices, banks, factories, shops, and most non-essential services will close doors for one week's holiday. Hotels and large retail outlets stay open and may even be busier than usual!
The Chinese New Year is similar to the Western one, swathed in traditions and rituals. Preparations begin a month before (similar to a Western Christmas) when people start to buy presents, decoration materials, food, and clothing. A huge clean-up gets underway days before the New Year when Chinese houses are cleaned from top to bottom, to sweep away any traces of bad luck, and doors and windowpanes are given a new coat of paint, usually red.
On the day itself, an ancient custom called Hong Bao, meaning Red Packet, takes place. These involve married couples giving children and unmarried adults money in red envelopes. It is also common for couples to give money to their parents.
Feel free to contact us during the holiday
Chinese New Year is coming soon. Trioflor factory will be closed since 25/01/2022--07/02/2022. But our sales managers are still available during the holiday.
Trioflor, a professional vinyl flooring manufacturer integrating production, research and sales. We are one of the first batch of manufacturers to introduce the international advanced SPC production line. Main products include all kinds of vinyl flooring-- SPC flooring, WPC flooring, LVT flooring, and vinyl sheet flooring including homogeneous flooring, heterogeneous flooring.
Feel free to contact us for professional vinyl flooring.