Jan. 07, 2022
You want a beautiful, durable and stylish flooring product at the best price for your new construction or remodeling project. Your space needs dent-resistant, water-resistant, naturally antimicrobial flooring and no potentially toxic industrial glues to install it. And, of course, you want it at the best price.
The answer? Stone-plastic laminate!
Stone-plastic laminate flooring, also known as luxury vinyl plank, is a mixture of a vinyl substrate and ground limestone. The addition of limestone helps the floor resist denting (great for heavy furniture!) and is unaffected by heavy traffic. It also makes the flooring a stiffer product, which is why it doesn't require glue. The rigid core allows the planks to click together in such a way that no stinkin' glue is needed to put them in place! It's perfect for remodeling because the rest of the space can be used without interruption.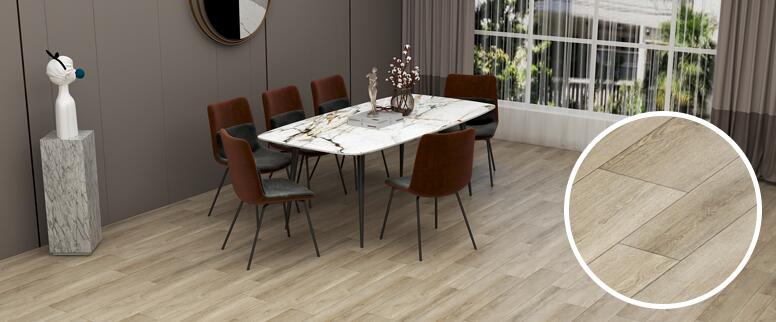 This luxury vinyl plank has features that make it ideal for a variety of environments, including pet daycare centers, childcare facilities, restaurants, hotels, residential rentals and more. It can actually reduce maintenance costs because it's easy to clean! Spills don't require expensive professional cleaning - just a mop or cloth and the right cleaning solution!
SPC flooring is everywhere! It is available in a variety of colors and aesthetics, from ultra-modern looks to traditional stone and faux wood finishes. It's perfect for your home or business!
So are there any drawbacks to ...... SPC flooring? It depends on the application. Because it is a rigid core flooring product, rather than having a flexible core, SPC can provide a much louder environment than the luxury vinyl tile option that sticks in the right place. Both luxury vinyl tile and stone composite flooring can be applied over concrete, plywood or other existing flooring. However, depending on the surface, SPC that is clicked together and placed in place can create a much louder environment than LVT. The amount of traffic in the area also varies.
So if you're installing SPC flooring in a busy area like a shopping center or high school hallway, you may encounter a louder environment on bare concrete than you would with other types of flooring. Thankfully, there is a simple answer that will allow you to take advantage of all the benefits of SPC flooring and avoid sound problems: the liner.
Laying down sound-absorbing products before using SPC flooring ensures that you get a better acoustical experience while still enjoying the beauty, durability and affordability of luxury vinyl flooring in your business or home. Yes, it's a small additional cost in both labor and materials, but for the right application, it's a worthwhile investment.
Need specific help?
To make the most of your project budget, whether you're a professional or a DIY expert, trust the professionals at Trioflor to help you find the right flooring for your needs. Contact us today to get the best prices on top flooring products!