Feb. 17, 2023
Top 5 chevron flooring design ideas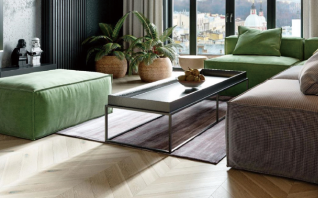 In recent years, Chevron has become increasingly popular in flooring. And trend experts predict that we'll see more patronage of this parquet flooring alongside other stunning patterns in 2022 and beyond. It's simple to understand why: the adaptable design allows it to function in classic and modern settings. The exquisite zig-zag pattern of Chevron flooring usually surfaces in formal living rooms, entry halls, and dining rooms. In subsequent parts of this article, we'll highlight the best ideas to make the Chevron flooring in your design.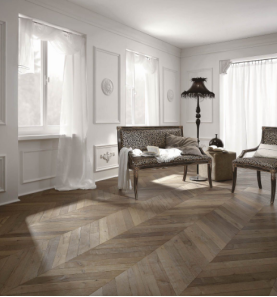 (chevron floor in living room)
A feeling of welcoming sophistication is another reason the chevron flooring has been so highly regarded over the years. Living rooms and kitchens are huge beneficiaries here, as the chevron pattern draws people in nicely.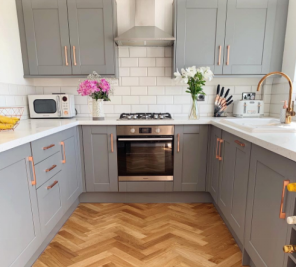 (chevron floor in kitchen)
The pleasing geometry of the Chevron pattern has great visual appeal and can help a smaller room to seem larger.
(chevron floor in the hall)
Interior designer Alexa Hampton laid down herringbone floorboards in the corridor leading to a sunny guest room in this Manhattan apartment.
(chevron floor in the hall)
Chevron flooring is the best way to accentuate and beautify your space. Sure, there are other flooring options like carpets, tiles and rugs. But none of these options offer the classic appeal of chevron floors.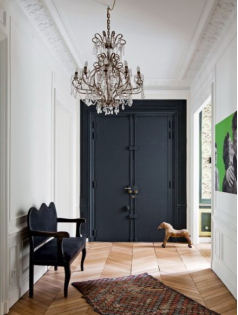 (chevron floor in the porch)
Besides, chevron floors also have different dimensions. You can use short and skinny chevrons, which make small and narrow spaces appear larger to the eye as they repeat. Alternatively, you can experiment with longer chevrons which are an ideal choice for larger spaces that want to feel more intimate.
Chevron wood flooring is available in a variety of colours and textures, with different edge details punctuating each block. The best way to decide what characteristics you want your chevron floor to have is to consider the space you are trying to create.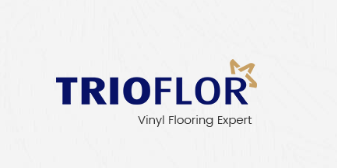 Trioflor, a professional vinyl flooring manufacturer integrating production, research and sales, we are one of the first batch of manufacturers to introduce the international advanced SPC production line. Main products include all kinds of vinyl flooring-- SPC flooring, WPC flooring, LVT flooring, and vinyl sheet flooring including homogeneous flooring, heterogeneous flooring. We not only customize the vinyl flooring to those who have their own brand, but also customize the color/decor and the service to them. Trioflor is professional and experienced supplier to help our clients to market and branding their vinyl flooring.
For more information about chevron floor information and other applications, welcome to contact us, please visit our website at https://www.trioflor.net/ . We will be happy to help you out!