Feb. 17, 2023
3 Options for waterproof flooring

Waterproof flooring can protect your home from stains, dirt, and abrasions. The special materials and technology are used to create the floors, so no special coating is required.They can easily last a long time too. Even if you allow water to stand on a waterproof floor all day, it won't penetrate it and the floor's interior still can be kept well. Are you still wondering how to choose a proper type of waterproof flooring? Here are 3 options that may help you make the right decision.
LUXURY VINYL PLANKS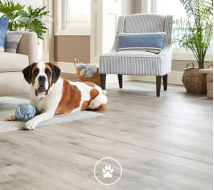 l They have a rigid core construction that's very durable.
l They are in the easy locking system or glue-down installation methods.
There are even some luxury vinyl peel-and-stick types, but it should be noted that there isn't an industry standard for what defines "luxury" in luxury vinyl.
Typically, LVP includes a durable wear layer, a realistic design, a thick vinyl layer, and attached backings that are not included on all LVP products.
Most luxury vinyl planks are 100% waterproof, but it may vary per brand or installation method. LVP is a strong material that can handle the everyday wear and tear from kids, pets, and high traffic.
WOOD-PLASTIC COMPOSITE VINYL FLOORING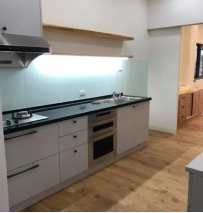 l Wood-plastic composite vinyl flooring is 100% waterproof luxury vinyl flooring which core combines wood with plastic.
l The four-layer WPC vinyl construction is extremely tough yet flexible enough to offer a little give below your feet.
It can be installed in any room or level of the home, including wet areas like kitchens, bathrooms, and laundry rooms as well as basements. Because of its thick construction, it can be installed on top of imperfect subfloors.
It's one of the most popular choices for commercial installs because of its sturdiness.
STONE-PLASTIC COMPOSITE VINYL FLOORING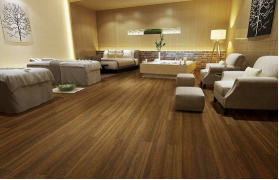 l Stone-plastic composite vinyl flooring is another 100% waterproof option.
l The difference between SPC and WPC vinyl flooring is the core. This rigid core features a super dense stone-plastic core, so it's very tough. But, because of its strength, it won't provide as much softness as WPC.
SPC flooring can easily be installed in wet areas or basements. Its durability and rigid core make it ideal for commercial spaces or other high-traffic areas, and heavy furniture isn't likely to dent or damage the flooring, which makes it an even more ideal option.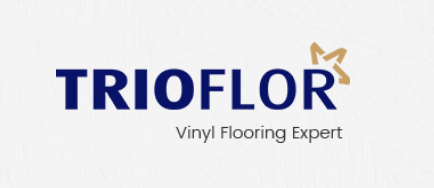 Trioflor, a professional vinyl flooring manufacturer integrating production, research and sales, we are one of the first batch of manufacturers to introduce the international advanced SPC production line. For more information about chevron floor information and other applications, welcome to contact us, please visit our website at https://www.trioflor.net/ . We will be happy to help you out!