Sep. 13, 2023
Currently, in some regions of South Africa, there are unscrupulous individuals impersonating our products for sale. However, the quality of these counterfeit products is questionable, as they are susceptible to scratches, resulting in an unsatisfactory user experience.
The counterfeit products that have been identified come in packaging as shown in the image below.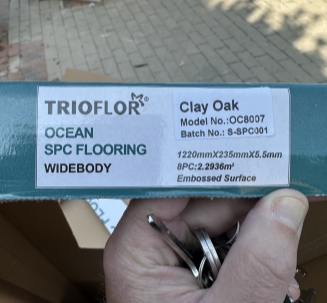 Our genuine products, currently available for sale, are packaged as shown in the image below.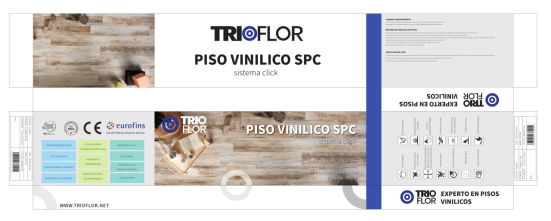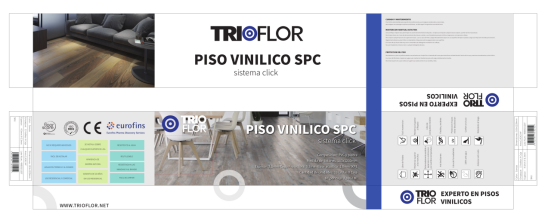 The specifications of the products we offer are as illustrated in the image below.


Our products are manufactured by Triolor Factory, one of China's top ten factories, ensuring top-notch product technology and rigorous quality inspections at every stage. Additionally, Triolor provides customization services, including product customization, packaging design, and marketing tool design.
In 2002, we proudly became pioneers in the manufacturing industry by introducing an internationally advanced vinyl flooring production line. Over the years, as our business expanded, we inaugurated a state-of-the-art facility in 2016. This facility was specifically designed to cater to the needs of our valued SPC clients, demonstrating our commitment to innovation and excellence in the industry.
Both independently and in collaboration with our esteemed business partners, we remain dedicated to the continuous development of captivating LVT flooring, SPC flooring, and WPC flooring surface designs. These designs play a pivotal role in setting our brand apart from the competition. Triolor is committed to assisting our clients in personalizing popular and distinctive color schemes, turning their creative visions into tangible realities.

We urge customers to purchase our products through legitimate channels, ensuring they recognize the authentic packaging and avoid the hassles of counterfeit goods.

For customers who demand high standards in brand and quality, we welcome you to visit our factory and engage in discussions about potential collaborations.