Mar. 25, 2022
Both Rigid Core SPC and WPC flooring are considered by experts to be among the top flooring types in the industry today. Although both types of flooring offer premier performance and come in an array of designs, there are some differences between the two products.
Knowing the difference between these two types of flooring can help you choose the right product for your home or business. Let's a take a closer look at Rigid Core SPC flooring and WPC flooring.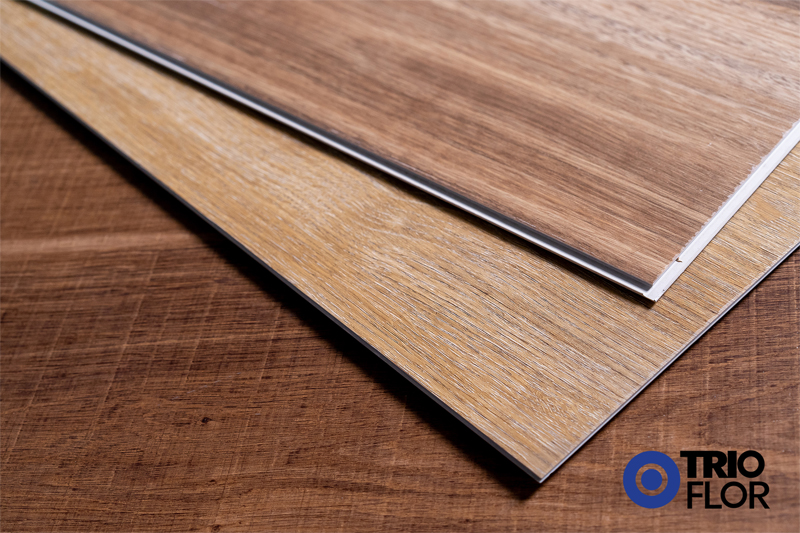 SPC flooring
RIGID CORE LUXURY VINYL FLOORING
Rigid core vinyl has the same level of resilience as concrete flooring, which makes it one of the most durable and waterproof vinyl flooring options today. The flooring layers are specially designed to withstand the use and abuse of residential and commercial environments.
The SPC in Rigid Core SPC flooring stands for Solid Polymer Core. It describes the ultra-tough core of rigid core luxury vinyl flooring. The stone plastic composite makes the core layer virtually indestructible, maintaining its form even on top of uneven subfloors.
SPC rigid core luxury vinyl flooring contains four layers:
1. A backing plank layer
2. A solid, waterproof core
3. A printed vinyl layer that comes in endless designs and emulates other types of flooring
4. A wear layer that protects the flooring from damage
SPC RIGID CORE LUXURY VINYL FLOORING VS. WPC FLOORING
● STRUCTURE
SPC Rigid Core flooring and WPC are impressively waterproof. The difference is in the density and resistance to denting. WPC flooring contains wood plastic composite, while SPC contains stone plastic composite. The SPC stone composite is sturdier and easier to maintain than the wood plastic composite.
Structurally, the WPC core contains an added foaming agent to increase resilience and comfort. The WPC is 100% waterproof but may expand and contract with changes in humidity. The SPC has no foam added, giving it a stronger, more robust core. SPC can withstand temperatures between -20 degrees to 120 degrees without expansion or contraction.
● SCRATCHES
When it comes to scratches, both SPC and WPC are dependent on the wear layer. You'll find options from 8-millimeters all the way to 25-millimeters. The thicker the wear layer. the better your floor will hold up.
SPC Rigid Core is less susceptible to this than WPC flooring due to its, well, rigid core. Depending on the wear layer, no matter how much traffic crosses the surfaces, SPC rigid core can handle it without losing its surface appearance.
● THICKNESS
Rigid core is not dependent on thickness to retain its durability like WPC flooring is. Manufacturers now engineer ultra-thin, super-durable options. Rigid core luxury vinyl planks and tiles measure 6-millimeters or less in thickness.
BENEFITS OF SPC RIGID CORE FLOORING
· Impressively durable
· 100% Waterproof
· Works well with subflooring
· Realistic wood and stone look
· Requires low maintenance
· Phthalate-free
· Easy DIY installation
· Absorbs loud noise; great for acoustics
· Can withstand temperatures between -20 and 120 degrees
ORDER RIGID CORE LUXURY VINYL FLOORING FROM TRIOFLOR
Are you looking for the perfect vinyl flooring to complete your home design? Trioflor offers Rigid Core SPC vinyl flooring, vinyl plank flooring, and vinyl tile flooring.
To find out more about our products or order your flooring, check out our luxury vinyl products online.