Jun. 10, 2022
In recent years, a new environment-friendly SPC flooring has come to people's attention.
At first, it is popular among European and American countries due to its waterproof, flame retardant, easy installation and many other advantages that are different from traditional flooring.
It is quite a hit in every year's Domotex Asia exhibition in Shanghai, China.
What is SPC Flooring?
The component of SPC flooring
SPC flooring is a new type of environmentally friendly flooring material. Its main materials are natural calcium carbonate powder and thermoplastic polymer material. SPC flooring is also called rigid core flooring overseas and it was first popular abroad.
The structure of Trioflor SPC flooring:
From top to bottom are UV layer, wear layer, decor film and rigid core.
Besides, many manufacturers will attach a sound absorption pad or cork to achieve sound dampening, resilient and moisture-proof performance.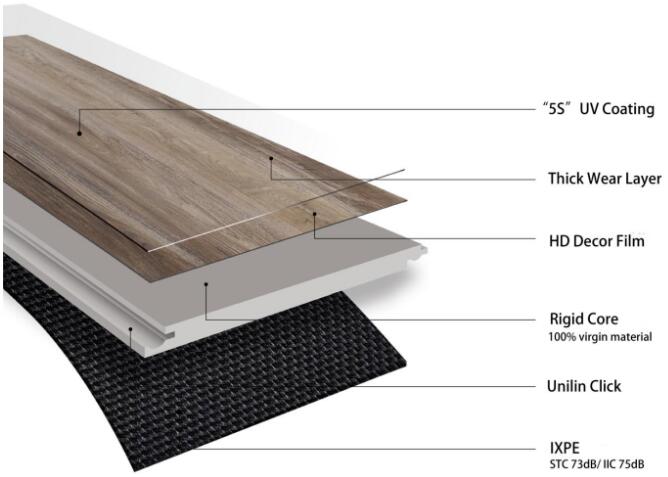 Advantages of SPC Flooring
01 Eco-friendly, Formaldehyde-free
No heave metal such as benzene, lead or cadmium. Not toxic substances during the entire manufacturing process.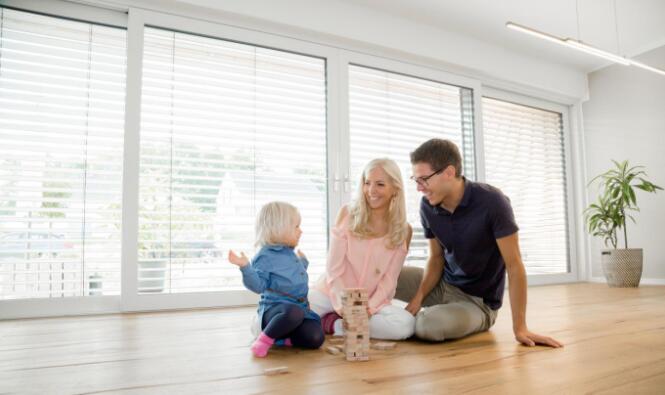 02 Waterproof
With a high-density rigid core, it is waterproof, mold-proof and no deformation. No afraid of using in the bathroom or kitchen.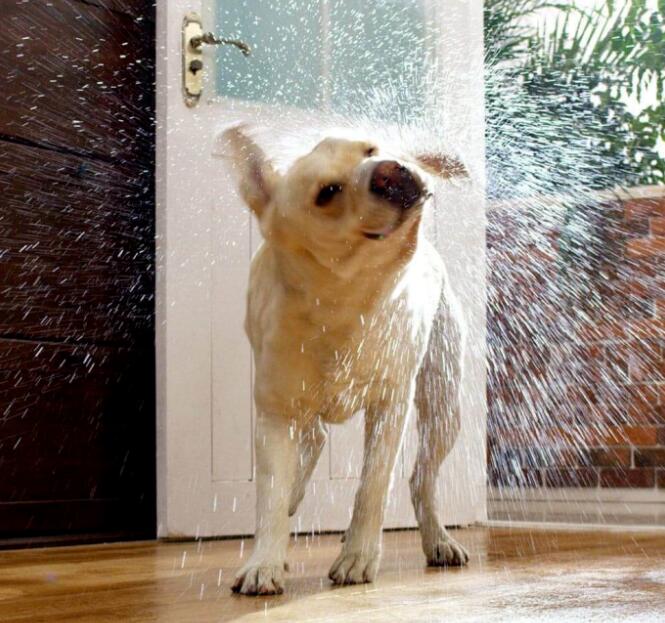 03 Flame Retardant
Trioflor SPC flooring's fire retardant classification B1.
It will not deform in case of fire and is safe to use.
04 Durable
Trioflor SPC flooring is wear-resistance and impact resistance due to its rigid core. Durable and easy to maintain. Perfect for every-day use. And it can be used in high traffic area on large scale such as hotels or business districts.
05 Sound Absorption
Trioflor SPC flooring has a good performance in sound absorption due to its unique structure. Impact insulation class is much higher than ceramic tiles and wood flooring. Suitable for quiet places, schools or libraries installation.
06 Easy Installation
No glue or nails needed in the installation process because of the unilin click of Trioflor SPC flooring.
It is easy to install and uninstall. The SPC flooring paving process is clean and healthy compared to traditional wood flooring installation. You can even install and enjoy it on the same day. The average paving speed is 15~25㎡/h.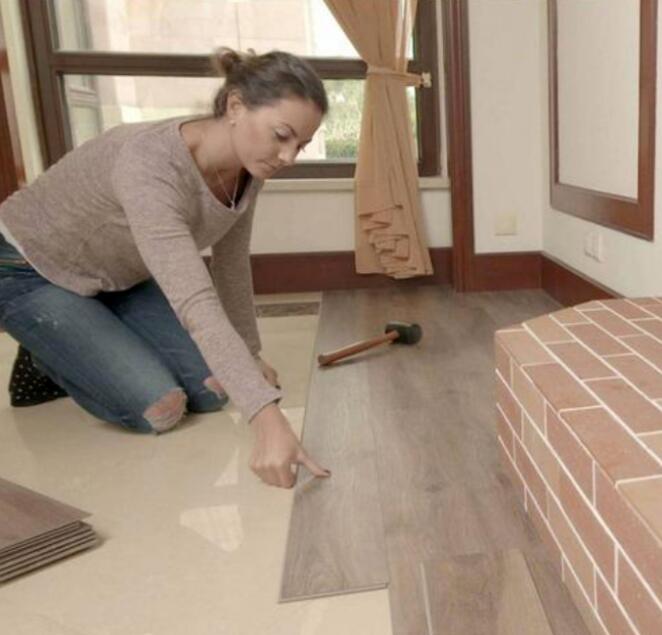 07 Dimensional Stability
Wood flooring easily shrinks and cracks
SPC flooring is dimensionally stable.
DECNP SPC flooring can cope with moisture and severe temperature changes well. It doesn't shrink and perfect to floor on large scale.
Innovation
More Scratch-resistant
Wood flooring is very vulnerable which will get scratched easily. Laminate flooring is relatively more scratch-resistant. And Trioflor SPC flooring performs even better with "5S" U-Guard technology.
More Anti-slip
Slip resistance classification R10. No need to afraid when there is water on the floor. Safe for elder people and children.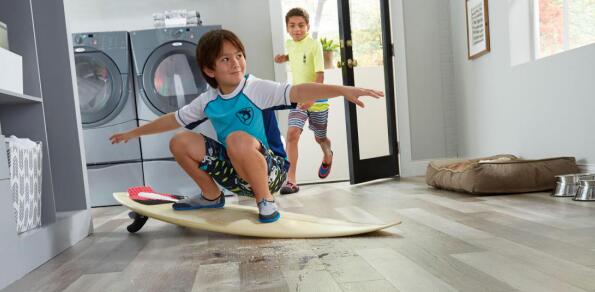 More Durable
The impact resistance, wear-resistance and fade resistance perform much better with "5S" U-Guard technology processed, which means it has a long service life. Wearable revolutions up to 16,000-25,000. Colors fastness to light grade is 6. Suitable for balcony, office or public places use.
More Stain-resistant
With exclusive "5S" U-Guard technology, Trioflor SPC flooring's stain resistance gets improved. Just wipe it off while dealing with daily life stains.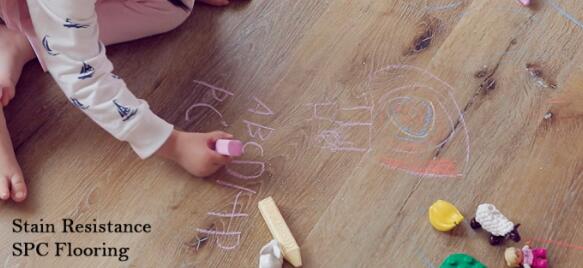 More Anti-bacterial
Antibacterial is another advantage of Trioflor SPC flooring. It can inhibit the growth of bacteria such as Staphylococcus and Escherichia coli with "5S" U-Guard technology which adds an extra antibacterial factor. It is an ideal choice for kindergarten, schools, hospitals which has a high requirement of the environment.
SPC Flooring, The Game Changer
Trioflor SPC flooring can meet different people's demands in space design because of its various patterns.
Realistic Printing
Some manufacturers develop a new type of product that combines the advantages of SPC flooring and the beauty of other floorings. Real-wood-like and ceramic-like patterns are two popular choices. It has a natural wood texture and grains of hardwood flooring as well as the advantages of SPC flooring such as waterproof, impact resistance, anti-slip, wear resistance, etc. SPC flooring with ceramic patterns enriches the choice of customers and designers.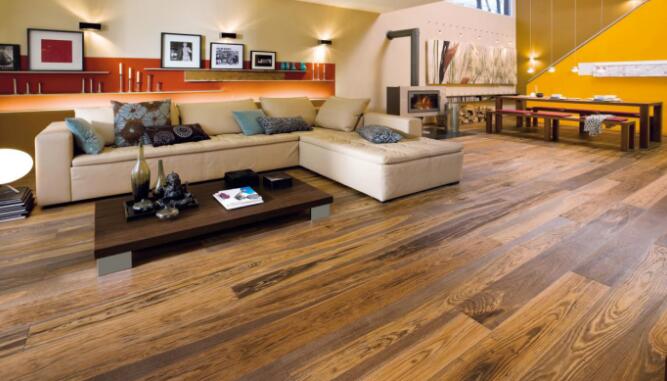 Pattern Customization
With the development of digital printing technology, the patterns of Trioflor SPC flooring can be unique and personalized. Besides, it can be applied to producing the wall planks. SPC flooring is sure to imitate various textures in the future with the continuous improvement of printing technology.
In the future, as people's understanding of SPC flooring becomes clearer and deeper, more people will choose it to decorate the space, and SPC flooring will redefine the term "flooring".