May. 13, 2021
Some people have heard that the quality of wood-plastic materials is not good. It took less than a year and a half before it was destroyed, damaged and not durable. As a WPC Flooring Supplier, share with you.

WPC plastic wood has been developed as a new type of environmentally friendly material in China, and its application has been more than 15 years. Products are gradually recognized and accepted by Chinese consumers. It has also been used for major construction projects in the Beijing Olympics, Shanghai World Expo, Guangzhou Asian Games and many other places across the country. This fully shows that qualified wood-plastic materials have advantages over traditional steel and wood. They are durable and environmentally-friendly new materials. Therefore, some fake and inferior products have caused problems in use, and the entire industry cannot be backed up.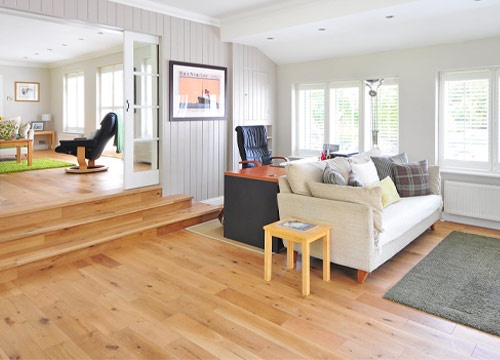 WPC Flooring
Plastic wood has been widely used in outdoor projects and garden landscapes. The uneven rise of a number of plastic-wood companies hastily launched, therefore, in the past few years of development, the quality of the project does have problems. Internal problems can also be summarized into the following categories.
1. Some manufacturers have their own quality problems. Due to price factors, the formula has been cut corners.
2. Incorrect structure and installation will cause property damage;
3. Different materials have different performance requirements for corresponding materials. For example, square holes cannot be used where there are many people, especially those with thin walls.
What is worth mentioning here is the material damage caused by improper installation and different requirements for material performance in different places. Avoid these two types of problems as much as possible, and avoid improper installation. Regular and experienced plastic wood manufacturers will conduct adequate analysis and evaluation of construction and installation.
Our company also has WPC Flooring on sale, welcome to contact us.